Hold Your Own.
When you hold your own, you can protect your own, with a firearm that truly functions like it's yours and yours alone. Personal Authentication Firearm Technology—Unlocked.
Take Hold for future updates
Protection taken personally.
Every American has the right to bear arms. Just not your firearms. Because your gun is only in the right hands when it's in your hands. With LodeStar's personalized authentication technology, where hand meets gun is no longer just a grip. It's a bond. Helping you hold on to what matters, when it matters most.

Introducing the LS9.
The most advanced 9MM pistol ever made.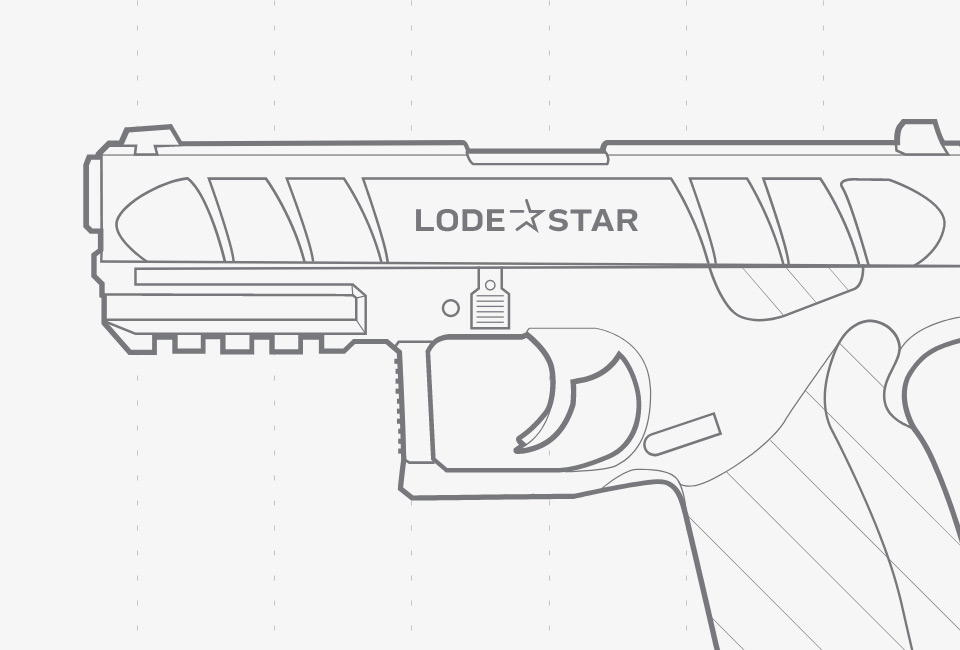 Your gun needs to know who's holding it.
Authentication features are no longer accessories. They're necessities. Because when it involves a firearm, there are few accidents that don't become incidents. With the smartest, most proven authentication technology in the industry, LodeStar ensures you'll always have safe access to the firearms you count on to protect those who count on you.
Features that belong in your hands.

9MM, Striker Fired, Polymer Pistol

Standard 17 Round Magazine Capacity

Crisp Trigger with Integrated Safety

Designed for Accuracy & Minimum Recoil

Picatinny Rail for Accessory Mounting

Grip PIN Pad for Optional Activation

Built-In Biometric Sensor

Bluetooth Enabled for Optional Smartphone Activation
frequently asked questions
What is a Personalized Gun?
A personalized gun is a firearm that only can be operated by its authenticated user and his/her designated associates. Personalization can be achieved using several technologies, e.g., biometrics (fingerprint or face identification), radio frequency identification (RFID) which uses a " digital handshake" between a chip embedded in the gun itself and a corresponding wearable tag on a ring or bracelet, bluetooth activation using a smartphone application and a PIN pad imbedded in the grip.
Has technology been effective in addressing other public safety issues?
Technology such as airbags and electronic rollover stabilizers has played a key role in reducing driving deaths over the past thirty years. For example, 11,300 fewer people died in automobile crashes in 2011 than in 1985. Similarly, personalized guns have the potential to improve firearm safety by as much as 25% by virtually eliminating child firearm accidents, suicides using somebody else's firearm and victims of crimes committed with the up to 500,000 estimated firearms stolen annually.
What are the alternatives to a Personalized Firearm?
Today, the primary alternatives to a personalized firearm are biometric gun safes and trigger locks. But these options still require the same change in behavior as their mechanical equivalents.
What is the significance of law enforcement with regards to Personalized Firearms?
There are over one million firearm carrying officers in local and state police departments across the country and another 500,000+ in federal agencies such as the US Border Patrol and prison guards in government correctional institutions. A survey in August 2017 of 401 law enforcement professionals on both coasts sponsored by the King County Sheriffs Department showed that 44% of law enforcement professionals have more than just a slight interest in personalized guns. This interest apparently is driven by a high level of concern (87%) of gun grabs which are a significant risk for police.
Is there a downside risk to public safety as a result of Personalized Firearms?
Some in the gun safety movement fear that Personalized Firearms could increase the number of households with handguns and thus have a negative effect. Any such effect will be more than offset by the additional security and safety provided by personalized firearms. Others in the gun owning community worry about the reliability of a personalized gun when it is needed for self defense. Our LS9 will be proven to be as – if not more – reliable than its mechanical counterparts.
About LodeStar
LodeStar is based in Pennsylvania and Tennessee, guided by the same American-made values that made us. It is our distinct mission to save lives by making innovative, superior firearms that combine the traditional features gun owners already appreciate with the latest in authentication and locking technology that leaves no doubt the gun in your hands is yours.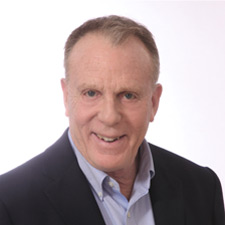 Gareth Glaser
Co-Founder & CEO
You can't lead a firearms company as innovative as LodeStar without know-how in law and finance, and as a thirty-year corporate executive, Gareth brings expertise in both. Before taking the reins at LodeStar, Gareth also compiled a long list of educational accomplishments, including graduating from the University of Pennsylvania, Boston College Law School, Villanova Law School and Harvard's Advanced Leadership Initiative.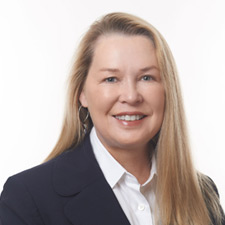 Ginger Chandler
Co-Founder & CTO
Some people just have firearms in their blood. Ginger's extensive resumé is proof she belongs in this category, serving as a Firearms executive for 15 years, with key experience as SVP of Product Development at Remington Firearms and 7 years driving new product development at Smith & Wesson. Ginger is also an expert on new product launches in the industry, incorporating her 10 years of Lean Manufacturing experience.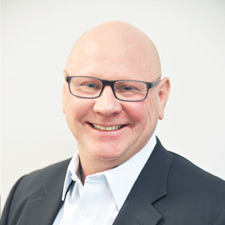 Matt Bartlett
Business Development
A former Infantry Officer, Matt has always known the stakes when it comes to firearms. For LodeStar, Matt brings 27 years of professional experience and early adopter technology expertise, and has leadership background in Telecom, C4ISR, Direct Fire Weapons Development and Testing, Federal and DoD Procurement, Management Consulting and Disruptive Technologies. Matt also has a BS in Management from West Point Military Academy and an MBA from Duke University.